Build a Lead Nurture Strategy
Automate and Integrate Your Business With
Software Designed for Possibilities
Funnel all of your leads into one automated platform so you can easily move them through your pipeline and track their progress. Open up direct lines of communication with customers and close leads faster.
All the tools you need to grow in one place.
Automatically request Google reviews from clients
Get all your messages in one inbox
Fast, easy, secure payments.
Every Message in One Place
Easily capture leads from Facebook Ads, giving you valuable contact information to quickly and efficiently follow up with leads using automated workflows.
Streamline communication across all of your customer touchpoints including email, SMS, and social media. Easily respond to inquiries and ensure that every customer feels heard and valued. Organize and track customer interactions in the CRM so you can build stronger, more profitable relationships.
Manage all of your messaging in one place. Seriously! Email, SMS, Google Business Profile messages, FB Messenger, Instagram DMs, and even phone calls! Manage it on desktop or on mobile.
Integrate Facebook Ads with Lead Machine and put your leads into automated workflows to nurture them through your sales funnel.
Customer Relationship Management
Stay connected to customers, streamline processes, and improve profitability.
Experience Done Right
A Flexible Solution With
Lots of Advantages
Embed our Webchat Widget on your website to provide customers with instant contact via SMS or email.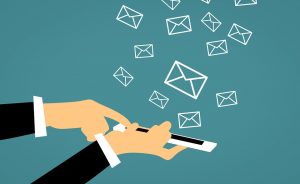 Request Google reviews with a link sent directly to happy customers via SMS or email. Dispute a false review right in the app. Track all your reviews in one place and respond directly from LeadMachine.
We know that many small business owners have to do it all. Sometimes that means missing client calls. Set up automatic missed call text back to let them know you'll be in touch!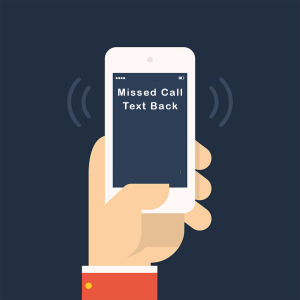 Lead Machine integrates with Stripe so you can easily create invoices and text invoice links to customers. Collect quickly so you can focus on your work.
Track and request Google reviews directly from Lead Machine. Build and maintain your online reputation to boost your local SEO.
Get a trackable phone number for better data reporting. Know where your leads came from and even record calls for quality.
Embed an SMS chatbot on your website to ensure that you never miss a message from a customer, whether your sitting down or on the go.
Pull Facebook leads directly into the platform and put them into automated workflows. Post directly to Facebook from Lead Machine.
Assign values to each lead and move them through your pipeline. Track won revenue and conversion rate right on your dashboard.
Allow quick and easy conversations with customers. Give your business a more personal feel with two-way texting.
Automated workflows can move leads through your sales funnel and allow appointments to be set on autopilot. Integrate your calendar and create a personal booking link.
Create newsletters, run email drip campaigns, or run promotions right from Lead Machine. Automate email follow-ups or reminders. Pair with Lead Machine's funnel builder to run a campaign sure to drive business.
Build your own website right inside Lead Machine. Choose from ready-to-go templates in different industries and customize it as you like with your branding and message or you can build your own from scratch.