St . Louis Search Engine Marketing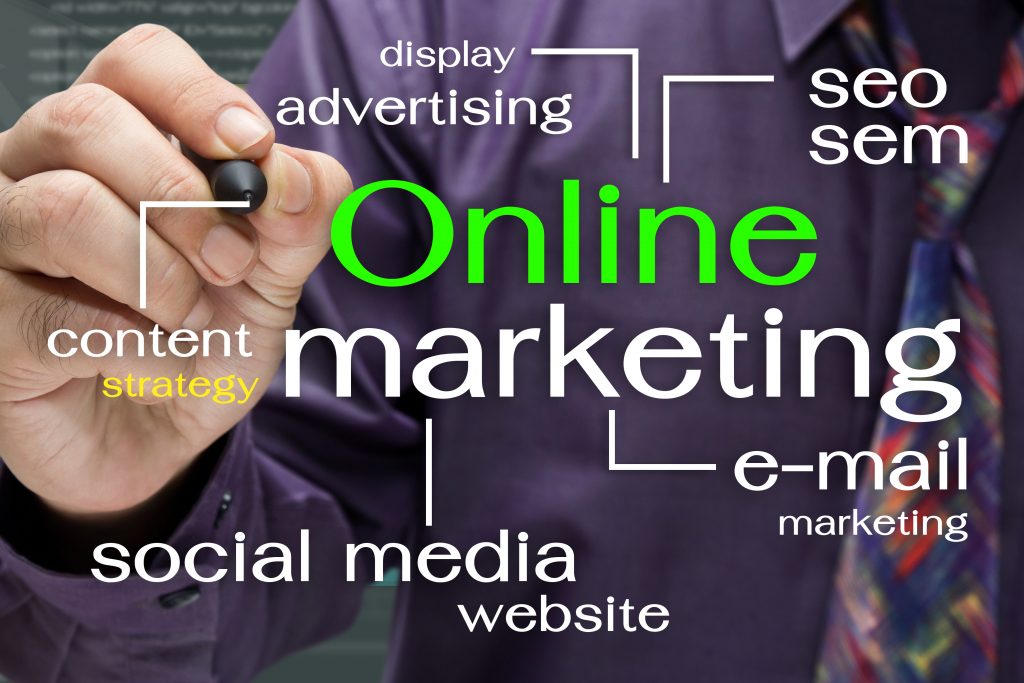 Insite Advice Search Engine Marketing
When it comes to promoting your business online, Search Engine Marketing (SEM) plays a crucial role. SEM involves various strategies and techniques to improve your website's visibility in search engine results pages (SERPs) through paid advertising. This method allows you to reach a potential customer precisely when they are searching for products or services related to your industry. Here at Insite Advice, we create the best Search Engine Marketing strategy to suit your businesses needs.
Search Engine Marketing (SEM) is essential for businesses looking to maximize their online presence and drive targeted traffic to their websites. SEM encompasses various strategies and techniques, such as search engine advertising, pay-per-click (PPC) ads, and search engine optimization (SEO). It involves leveraging search engines like Google and Bing to reach potential customers actively searching for products or services. By utilizing platforms like Google Ads and Microsoft Advertising (formerly Bing Ads), businesses can create compelling ad campaigns that appear in search engine results, increasing visibility and brand awareness. Proper keyword research is crucial in SEM to identify relevant keywords that potential customers are using. This research enables businesses to optimize their ad copy, target the right audience, and achieve better click-through rates and conversions.
Pay-Per-Click (PPC) ads in Google are a fundamental aspect of Search Engine Marketing (SEM) campaigns. With Google Ads, businesses can create targeted ad campaigns that display in search engine results when users search for relevant keywords. By bidding on specific keywords, businesses can ensure their ads appear prominently, increasing their chances of attracting a potential customer. Google Ads provides a range of customization options, allowing advertisers to set budgets, choose ad formats, and target specific demographics and geographic locations. Effective keyword research is crucial to identify the right keywords that align with users' search queries and maximize ad relevance. By utilizing PPC ads in Google, businesses can drive qualified traffic to their websites and increase their chances of conversions, making it an essential component of any SEM strategy.
Advantages of Pay-Per-Click Google Ads
PPC ads provide immediate visibility on search engine results pages (SERPs), ensuring your business is seen by potential customers right when they are actively searching.
With PPC, you can target specific keywords, demographics, locations, and even devices, allowing you to reach your ideal audience with precision.
PPC allows you to set your budget and only pay when someone clicks on your ad. You have control over your ad spend and can adjust it based on performance and business goals.
PPC platforms like Google Ads provide detailed analytics and performance metrics, allowing you to track and measure the effectiveness of your campaigns in real-time.
PPC ads increase brand visibility and awareness, especially when displayed prominently on search engine results pages. This exposure can lead to enhanced brand recognition and recall.
Unlike organic search efforts, PPC ads deliver immediate results. You can launch campaigns quickly and start generating traffic and potential customers right away.
Data-Driven Decision Making
PPC advertising provides valuable data and insights into user behavior, click-through rates, conversion rates, and more. This information helps you make informed decisions to optimize and refine your campaigns for better results.
PPC enables businesses of all sizes to compete on a level playing field. With the right strategies and targeting, even small businesses can outrank larger competitors in search results.
Remarketing Opportunities​
PPC platforms often provide remarketing capabilities, allowing you to reach users who have previously visited your website but did not convert, giving you a second chance to engage with them.