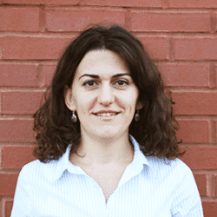 About Me: A self-motivated team member with a primary focus on web development. Able to play a key role in analyzing problems and come up with creative solutions for our clients. Absorb new ideas quickly, eager to learn and stay current with the latest digital trends. When I am away from the office, I love exploring local farmer's markets, the St. Louis Zoo, and the Missouri Botanical Garden.
Fun Fact: I learned how to drive on a go-kart track which is similar to rush hour traffic.
Education: University of Tirana-Albania, B.A. in Computer Science.
Contact: [email protected]